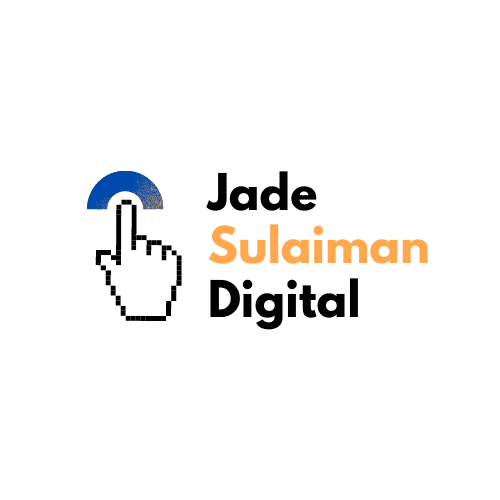 Thank you for Landing on This Page!
The Button Below Takes You to the Free Training to Start Building a Career and Making a Living With Digital & Affiliate Marketing in 3-30 Days
If you have 5 minutes, enjoy the quick read below, if not, just...
Hit the Button below to watch the
FREE Video

and begin your Digital Marketing journey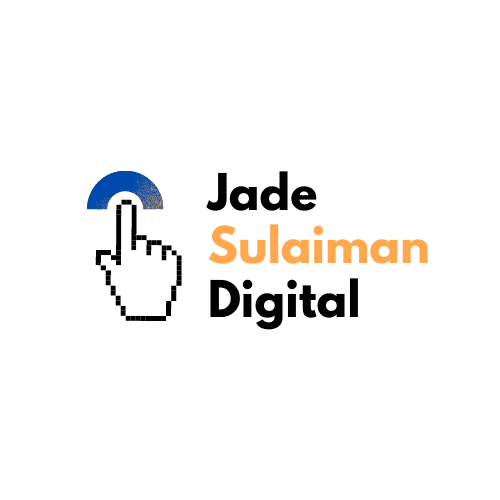 The 5-Step Plan to Start Building a Career and Making a Living from Digital Marketing in 3-30 Days
First, Stop Being Your Own Worst Enemy
Hey there,
I want to believe There's a myth: Digital marketing is only for Internet Marketers and Affiliate Marketers
The good news is: The narrative is changing. Digital marketing is for everyone who has something to sell and desires to spread their reach beyond the traditional brick and mortar office space or marketplace.
Look around you and you will agree with me that every business with a solid vision and a strong desire to gain more clients for their services or more customers for their products is now contending for space on the digital arena.
Will you be the last person to get there?
Do you have something to sell or service to offer?
Or, do you think you can help businesses gain customer or clients?
You need digital marketing!
Are you frustrated with your current line of work and you want to learn or start something new?
Give digital marketing a thought!
If you are interested in Affiliate Marketing or you want to build a career with Information Marketing, then you need digital marketing
If you love working from home, this is your time.
My Own Story...If You Love Boring Stories - Case Study #1
If you don't like boring stories, just hit the button and continue to the training
OK, let's continue...
I have always loved being independent. I started selling things early...as early as 7 years of age. I sold my way through school and held a job, alongside, during my undergraduate years. One thing I was sure of: I would not depend on my certificate to make a living. End of discussion!
I went into eCommerce in 2018 and affiliate marketing in 2019. Reason I went into affiliate marketing was to make some cash selling other people's products.
However, rather than earning from affiliate marketing, I have made more money helping businesses succeed online. While my charges go from FREE to MODEST, helping people to:
? Set up Facebook ads
? Run Facebook ads
? Manage Facebook ads
? Set up Facebook pages
? Set up Sales funnel/Build High Converting Landing pages
? Write copies
? etc.
Has also helped me to maintain a steady flow of income for months now, after my business took a dip because of the COVID-19 pandemic.
Minimum earning ranges from ₦80,000 - ₦120,000/month. This can go as high as ₦200,000/month or more, depending on the number of clients you can handle! How many persons do you know who earn this much from messing around in the office for 30-31 freaking days?
I got my training from trying to be an affiliate marketer on Expertnaire. However, the knowledge I got from it has brought in more than ₦500,000 in less than 3 months from running and managing Facebook ads for just one business!
While most people think Expertnaire is an affiliate marketing platform, I am convinced it is a career building platform. You should discover this for yourself on the next page.
A Different Approach...The Foodstuff Seller - Case Study #2
Your case may not have anything to do with running Facebook ads for businesses. But, what about your business or service? You certainly need a breakthrough. Who doesn't!
So, I was taken aback when Mr. Toyin Omotoso shared this testimony with me in one of his countless emails to me, a few months ago. I will repeat every word of the email (without edits) so you see you got no excuse to sit on the face and wait for the perfect time to move
Hi Jade
I am very excited to send you this story of a winner.
And this winner is a woman and a 72IG student just like you.
This woman was one of those who purchased the 72IG program around May after asking tons of questions.
Normally, I tried to discourage her from buying because from experience, people who ask too many questions eventually end up as a torn in my flesh.
But no matter how hard I tried to discourage her, she eventually went to purchase the program.
And I stopped hearing from her.
That is until last week when she sent me a Facebook message that she wanted to talk to me on phone about a good news.
Normally, I don't like to make or receive calls.
But I like good news.
So, I gave her a phone number and she called me.
Here is her "good news" story:
So, this woman (Mrs Temitope) who has never sold anything online before purchased the 72IG program.
According to her, she quickly realized that this is a full training program and a part of her wanted to drop it and run like many "normal" people do.
But instead, she decided to take it as a challenge.
She went through the entire course in 3 weeks.
And launched her first campaign.
But then, Facebook banned her account.
She took that as challenge No. 2 and opened another Facebook account.
It was around this time that she decided to use what she learnt in 72IG to sell food stuff online.
She had no shop.
No big capital.
All she had was about N48,0000, the 72IG knowledge and a friend who sells food stuff.
So...
She created a simple sample content....
And an optin page to get leads.
Then she used FB and Instagram ads to target people in her environment (Ikeja)
E.g. You can target people who live in Ikeja on FB
So, far she has an email/phone no list of approximately 2300 leads.
She sent them a combination of emails and sms for a food promo package her friend was doing in her shop and they sold out almost all the food stuff in the woman's shop.
We are talking about food stuff worth N2.6m
I must confess that I haven't heard this angle before.
Selling food stuff online via the 72IG method? Interesting.
This is another proof that the 72IG program gives you the ability to sell various products online once you have a good enough understanding of it.
Maybe I will even re-title the program and call it - "How to sell online"
What do you think?
Toyin
This is such a heartwarming testimony!
Today, Facebook is the unbeatable king of social media advertising. It is ranked the cheapest source of paid traffic. Businesses are doing great by it. Depending on what you plan to sell, there is every possibility for you to break even fast with Facebook advertising.
But, you can just wake up one day and say you want to run Facebook ads. You need to learn some basics of Facebook advertising and how to remain on the platform long after others have been shown the way out because of policy violations. Then, you need to hop on to the Expertnaire training program.
So, if a foodstuff seller can do it, you can also do it!
Breakthrough As An Affiliate Marketer...Quite A Number - Case Study #3
OK. I get it: you want to see some proof of what I have talking about.
As an affiliate on Expertnaire, you have access to over 40 products. You can sell any of the digital products and make a commission out of the sale you made. Depending on the effort you put into it, you can between 5-7 figures within a short time
I have included a few screenshots
Whether you want to use the knowledge, you acquire to run ads for other people or use it to run your business/service or just sell other people's digital products and make commissions from your sale, the investment you make into purchasing the Expertnaire training course, 72 Hours Income Generator, is worth every penny put into it.
And Here's My 5-Step Plan to Building a Career and Making a Living with Digital Marketing
Step 1: Get into the 72 Hours Income Generator
Step 2: Study the course - nobody ever passed a course just by enrolling into it
Step 3: Start setting up your Income Generating system as per the course
Step 4: Start driving traffic to your built-in offer
Step 5: Start making money
The 72 Hours Income Generator is so-called because you can start implementing within 3 days, if you are studious and an action taker. If you like to take your time, it could take months. This is because the system is not a "get rich quick" system. You are building a business system that can earn you income in foreign exchange.
See how the 72 Hours Income Generator can Help You Make a Living with Digital Marketing
I emphasize this one more time: the 72 Hours Income Generator course is not just about affiliate marketing. Affiliate marketing is only part of what you get from the course. Moses Daramola sums it all. See screenshots:
---
What I Have for You if You GET The Course Through Me Today...
---
It is one thing to get the 72IG course and it is another thing to get it with super extra value. The course is already loaded with value. Adding more value will simply make every penny you spent on getting the course worth it. When you get this course through me, here's what you will also get:
? Free Access to my Special Telegram, WhatsApp and Facebook Mastermind Groups. Here, we will brainstorm ideas, explore opportunities and recommend resources (Value: Priceless)
? 10 Additional Copywriting eBooks not found in the 72IG course (Value: $399)
? Free Access to my Collection of Email Swipes. Just repurpose the emails and use them for your email marketing/lead nurturing drives (Value: $199)
? Access to 3 Money-Spinning PLRs (Value: $159). You can rebrand them, sell them and keep all the money
? Be the First Person to receive any updates, special offers, etc. (Value: Priceless)
? And lots more...
Disclaimer: I am not the author of the 72 Hours Income Generator (72IG). Whatever bonus I am offering does not replace whatever value added services provided by the course author
How to Make Sure You Get Your Bonuses
To ensure you get your bonuses, do the following:
? Before making payment, clear your browser cookies
? Pay with Paystack (Credit/ATM card)
? Send me an email at [email protected] or [email protected] for your bonuses
Let me emphasize that whatever bonuses I offer you is out of my goodwill to see you succeed. It's entirely up to you to take advantage of my offer. Also, note that I have no power (in any capacity) to influence the policies of Expertnaire - the distributors of the abovementioned course.
Since we are now on the same page, hit the button below to watch the FREE training. Don't stop there. Proceed to get the course.
To your success
Jade J. S.
Hit the Button below to watch the
FREE Video

and begin your Digital Marketing journey